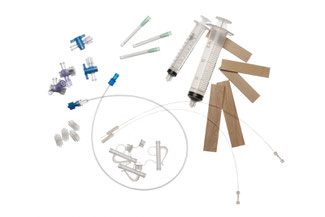 We are very happy to announce an in-depth cooperation with Rhizosphere Research Products B.V. and its director Jan Ido Barbier who visited us recently in Alland.
Rhizosphere Research Products B.V. (RRP) is a Dutch company specialised in products for manipulating water in the rhizosphere--Rhizons. As many varieties of Rhizons have found their way to universities and research institutes all over the world, they are a perfect match to our custom made Rhizoboxes and will greatly expand their usability. Starting today, we will not only make the full range of Rhizon products available via Vienna Scientific Instruments but also offer various possibilities to integrate Rhizon products for soil water sampling, soil manipulation and passive irrigation in our NEW Rhizo(n)boxes.
Happy soil pore water extraction everyone!