HULK - Proposal submitted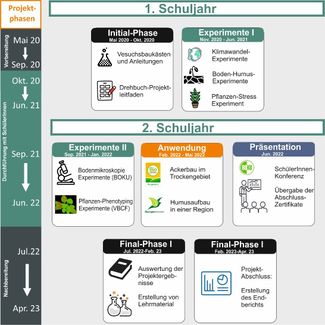 Many thanks to PD Dr. Gernot Bodner, University of Natural Resources and Life Sciences Vienna (BOKU) for involving VSI in his recent proposal "HuLK: Humus – Landwirtschaft – Klima: Die zwei Gesichter des Kohlendioxids zwischen Klimakrise und BodenLeben" (Humus, agriculture and climate: The two faces of CO2 between climate crisis and soil life) for pupils. 

We are very much excited to see our VSI Rhizoboxes in action as educational material and keep our thumps pressed until project acceptance! More information (in German) on the HuLK project can be found on the project webpage.