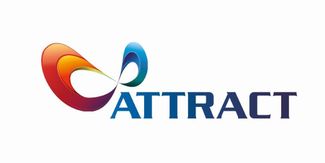 Minirhizotron (MR) imaging systems are key instruments to study the hidden half of plants and ecosystems, i.e. roots and mycorrhizal fungi. The current technological progress in both MR hardware (i.e. manually positioned, low res. RGB) as well as software (manual tracking ("overlay") of roots/hyphae only), are significantly hampering the broad and efficient application of this important imaging technology.
Together with academic partners from the University of Natural Resources and Life Sciences (BOKU), Austria and the Ben-Gurion University of the Negev (BGU), Israel we  just applied to the ATTRACT call (https://attract-eu.com/attract-call/), aiming to develop an automatized MR image acquisition system for permanent operation in situ, and an accompanying machine-learning-based image-processing pipeline allowing for high-throughput root/hyphae tracking (segmentation) and root classification, and soil water content estimations. The novel technology, enabling an integrated workflow from capturing to analysing MR images, will lead to a significant increase in both the usability and performance of the MR technology, increase its application in basic and applied plant sciences, and enable novel uses in plant breeding and agriculture.
Keep your fingers crossed during the highly competitive review phase! We will keep you updated!