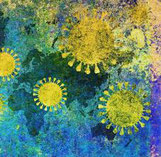 Protecting the health of our customers, research partners, employees, their families and the community is key to Vienna Scientific Instruments. In accordance to national laws and international regulations we are preparing for potential impacts of the pandemic corona virus / COVID-19 / SARS-CoV-2 on our and our customers businesses. These preparations include:
Restricting employees from domestic & international business travel incl. attendance of conferences and other public events, training and field Installation campaigns
Instructing employees to work from home whenever possible, and to notify VSI management immediately when feeling sick, being exposed to confirmed cases, or if they had visited risk areas
Keeping high hygiene standards and social distance between those continuing to work at our facility (i.e. at production)
Encouraging the use of video conference tools for all meetings and banning all internal and external face-to-face meetings
Cancelling / banning all third-party visits to our facility in Alland
Working with our suppliers to facilitate stockpiling of raw materials and critical parts to fulfil orders and avoid any delays/disruptions of manufacturing activities
In the event where we discover a significant delay in developing/delivering products, customers will be notified immediately via email or phone.
Our opening hours remain unchanged! However, please contact us exclusively via contact form, email or phone to discuss any questions, sales, service, or technical support! Vienna Scientific will keep its customers updated as the situation evolves!
Thank you for your continued support! Vienna Scientific feels well prepared to resist the impacts of this pandemic disease in solidarity, to continue to develop and deliver products, and to support our customer. Please do not hesitate to contact us.
Sincerely yours,
On behalf of the Vienna Scientific Instruments team,
Liaqat Seehra, CEO